The Sunday Gardener in association with Crocus and Thompson and Morgan two of the largest quality on-line garden retailers.
Crocus has is a large gardening retail website with an impressive range of plants, over 4000 + plants for sale, and features regularly at Chelsea with award-winning gardens.
Thompson and Morgan established in1855 and are also a reputable Mail Order Seed and Plant company providing top quality plants and products. In addition, T & M has its own plant breeding programme based in Suffolk in the UK, and can boast several award-winning discoveries - including the stunning Rudbeckia 'Cherry Brandy' and Buddleja 'Buzz'™.
The Sunday Gardener highlights a selection of their seasonal offers, regularly changed and updated.
The Sunday Gardener is an affiliate member of both Thompson & Morgan and Crocus, which means I receive a small commission if you buy via this page and on other links on the website. The small commissions help to offset the cost of running, hosting and the website and maintaining it broadly non commercial and advert free.
If you are looking to buy plants from Crocus, please do use this link and or from Thompson & Morgan, please use this link. Below is a selection of offers with direct links. Using these links is a great help, thank you.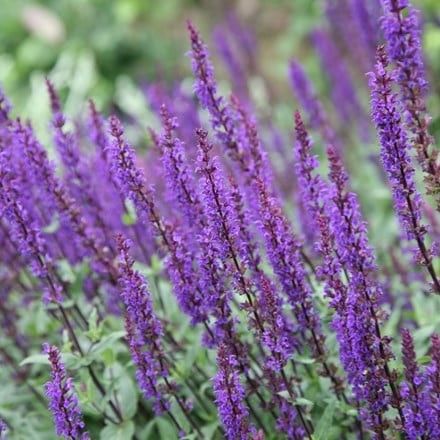 40% discount on Home Grown Perennials
What a great opportunity to buy home grown Perennials and cut out any air miles.
Crocus has 40% off a wide range of perennials including the lovely Salvia nemorosa Caradonna,illustrated, the ever reliable Nepeta Giant Six Hills, Aster × frikartii 'Mönch' for late summer colour, the delicate Erigeron karvinskianus and more
This week's best selling offers from Thompson and Morgan