Herbs for growing in Shade

Herbs for Growing in Shade
We often associate herbs with sunshine, and its true that many of the Mediterranean herbs such as Rosemary, Thyme, Oregano will grow best in sun. If your garden is short of sun or you have a balcony which only get's limited sun there are some good culinary Herbs which will grow well.
You can grow most herbs in partial shade but some will do less well because they are really sun loving. If grown in partial shade the Mediterranean herbs will require very good drainage. There are herbs which are more suited to shade reviewed below.
Detailed advice on growing herbs including Rosemary, Thyme, Oregano, Basil, and growing herbs in containers.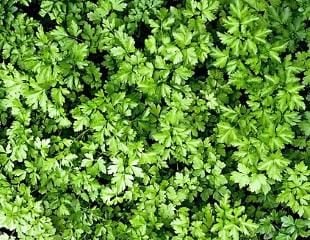 Flat leaf parsley will take dappled shade and is a culinary staple. The hardest thing with Parsley is to get it to germinate, it can be slow and sometimes it is a case of sow, wait, and so again. Parsley seed can take up to 25 days to germinate.
You can buy parsley plants and if so I would recommend splitting the plant into 2/3 and planting to grow on to get good value. I also plant out used supermarket herbs which will grow back over the summer.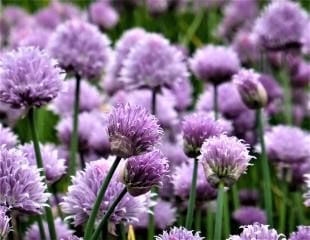 Chives hit the spot in many ways. They are a really useful culinary use chives in garnishes especially on potatoes, add into salads, egg mayonnaise sandwiches and omelettes, creamy chicken and fish dishes, and to add flavour to vegetable stocks and soups. In addition Chives have the bonus of being really bee friendly. A large clump of chives in the summer will have lots of bees buzzing around. Chives grow up to around 30 cms or so and thus also make a great edging plant, ideal for rockeries, containers and front of the border. Chives are really versatile.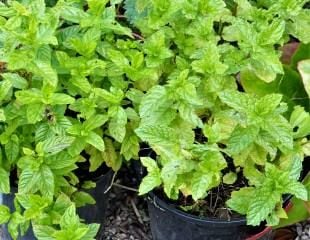 There are lots of different flavours of Mint, Apple Mint, Spearmint, Ginger Mint and even Chocolate mint. The most commonly grown for cooking is Mentha spicata, spearmint which is also known as garden mint. It is hardy, but it tends to get leathery leaves after a season and is often best grown as a fresh plant each spring. It will tolerate dappled or partial shade. Mint is very vigorous for which reason it is best not to plant it in a border, where it can take over and be hard to eradicate. Plant in containers and keep it contained.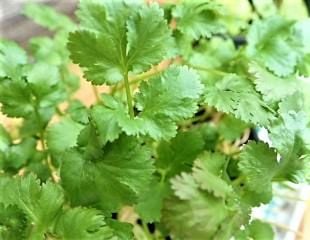 Coriander will tolerate dappled shade and can be directly sown outside from late May on wards into a veg plot or containers. It is best to sow successively every 3/4 weeks to keep it cropping. Even though it is tolerant of shade, a cool wet summer maybe not help to produce the best crop. The leaves are a cut and come again crop, if you want the seeds do not cut the leaves as the plant will produce a tall white flower on which the seeds will form.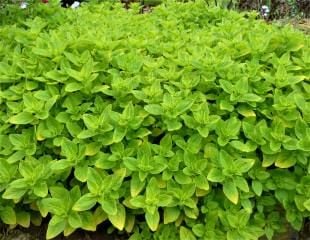 Golden Oregano will tolerate partial shade although Oregano generally is more sun loving. Oregano is very vigorous and does have a tenancy to self seed around. It is closely related to Marjoram, and goes well in Greek dishes, lamb eggs and pizza. It has another plus point which is that the bees, and pollinators love it and grown next to Sedum you can have lots of bees and butterflies.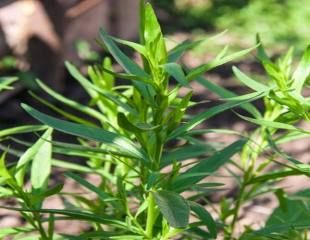 Tarragon will also tolerate partial shade and ideally likes morning sun and afternoon shade. The best flavoured Tarragon is french which you cannot buy as seed only as small plants. It needs well drained soil and winter protection. Russian tarragon is coarser and fully hardy. If you manage to overwinter Tarragon it is worth dividing in the spring to create a new plant.