Annuals are plants which germinate, grow, flower, set seed and die all in one year. What that means is that annuals do not come back the next year. Many genus of plant can have within the genus varieties which are both annual, possibly biennial and perennial.
For gardening purposes here, Annual, is referring to those plants which are around for one year only, and that includes plants which are simply not hardy enough to survive our winters.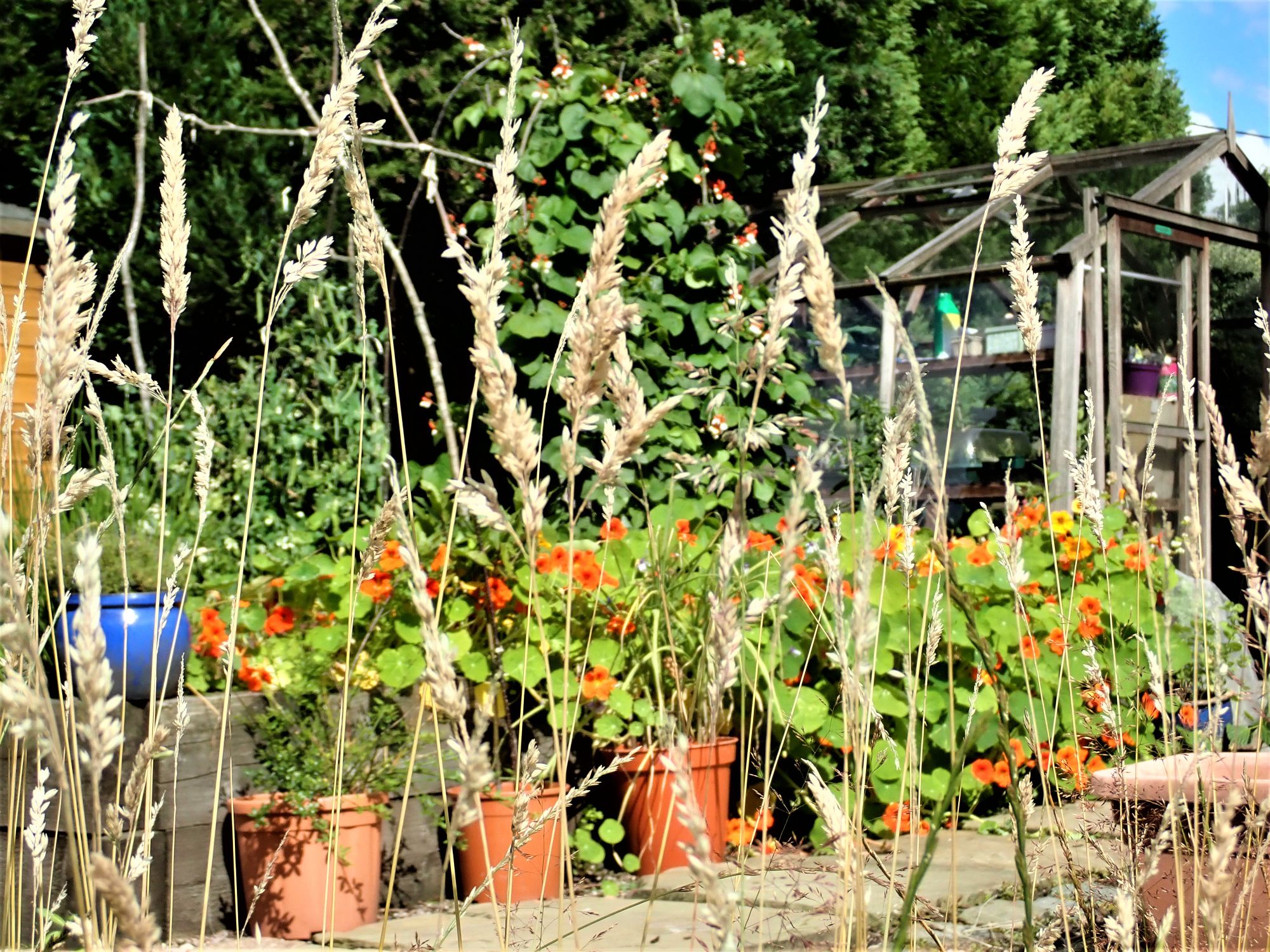 Nasturtium always germinates, it is a foolproof annual. The first time buy seeds and there are many varieties now available, with a wider colour range and variegated leaves
. Sow in spring, as in March, April, May, into ordinary compost which is pre misted so it's a little damp.
Keep warm in a conservatory, porch or window sill and make sure the tray does not dry out and they will sprout, they always do. Nasturtium is a half-hardy annual, they will tolerate it cold but not a heavy frost and are best planted out when the risk of serious frost has passed. You can sow indoors, leave it until late April/May and sow outdoors where you want them to grow. Do not enrich the soil for Nasturtium otherwise they tend to grow lots of leaves and not enough flowers. Plant in a spot which gets sun for at least half the day.
The Nasturtiums in the image were all seeded directly outside in late April and from seed saved the previous year. Once you have purchased your first seeds of Nasturtiums, you can easily collect seeds as at the end of the growing season you will find dozens of seeds on the Nasturtiums, pick them off, dry them well in a warm place and then into a paper bag to store over winter in a cool dark place, a fridge is ideal.