The winter months are quiet in the garden and mostly a time to catch up, clear up and tackle the weeds. I find after being shut indoors in bad winter weather it is lovely to get outside into the garden on milder days. There are lots of studies around the links between good mental well being and gardening and I always feel better after time in the garden; I confess I find weeding therapeutic.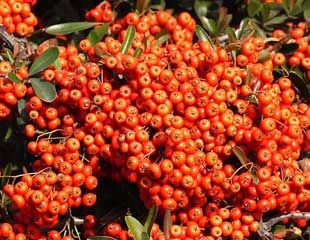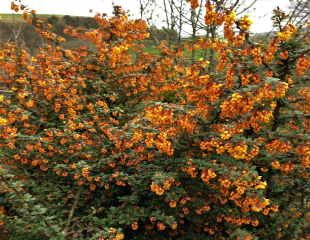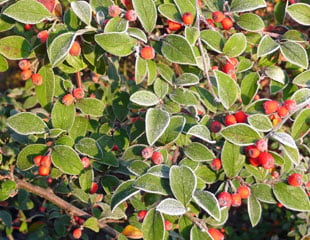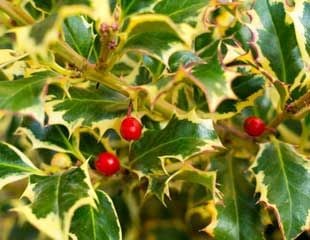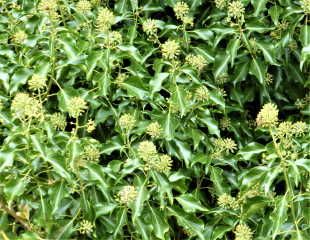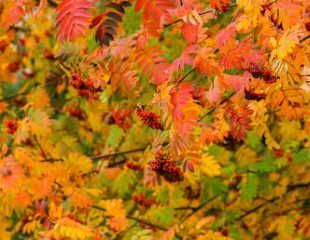 These are all easy to grow garden shrubs and trees which produce berries in late autumn and early winter, a big attraction for birds and wildlife. The mild spells in autumn and winter are a good time to plant trees and shrubs which will benefit from the high levels of rainfall. Our various garden birds eat a variety of different berries and seeds, and so by growing a few different berry producing shrubs you are providing food for a wide range of birds.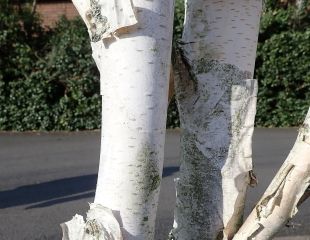 Some trees are grown for their attractive bark, such as illustrated which is Himalayan Birch (Betula utilis) and which can become dirty or prone to green moss, spoiling the appearance of the bark.
The bark can be cleaned just using warm water and soft cloth to remove any accumulated grime and bring back the bright whiteness of the bark. Just like you would in the house, dust off the bark first and then wipe down with a wet cloth, no soap.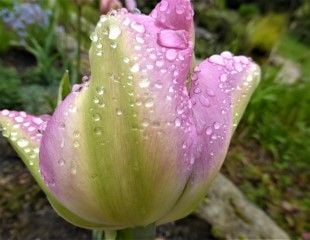 Autumn is the time for planting Tulips. Daffodils need to go in first in September and October; Tulips later in November. The correct planting depth is very important to ensure the bulb flowers. One of the most common reasons why a bulb fails to flower is that it was planted too shallow and they will not flower after year one. An easy rule of thumb is plant the bulb 3 times it's own depth and if unsure, plant deeper, and not shallow.
More detailed information about growing spring bulbs.
Check out Pinterest for inspiring spring bulb planting ideas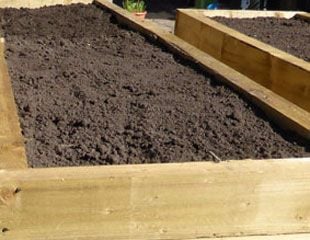 November is a good time, if your plot has finished and you are not growing any veg over winter to clear the veg plot weeding, removing stones and debris from the year.
After clearing spread the plot with well-rotted manure or organic matter for the winter.
In early spring you can cover the plot with plastic to prevent any weed growth after the hard work of clearing it and this will serve to warm the soil up a little in the spring when you are ready to plant again.
You can plant Autumn Garlic now and it is a very easy crop to grow indicated by the Green wheelbarrow : Garlic planted in the Autumn has the benefit of cold months which is said to improve the bulb formation and a longer growing season. If your plot is on the wet side, or particularly cold or exposed, you may find it better to plant Autumn Garlic under glass or in a greenhouse.
Tips and hints about growing Autumn Garlic
Types of Garlic suitable for Autumn planting are 'Lautrec Wight': but note it is not suitable for heavy soils or very cold plots, 'Early Wight' and Elephant garlic, which garlic which produces a smaller number of large cloves of mild flavour. It is suitable for Autumn planting as it needs a long and warm growing season and is not suited to cold wet conditions. Garlic Bella Italiano, a hard neck variety is suitable for Autumn planting and Garlic Provence Wight.
There area good number of Garlic bulbs now sold as suitable for planting at this time of year, but more important is whether your veg plot is suitable for autumn plant. If it is too wet or too cold better, to plant into containers or leave to the spring.