What to do in the garden in November
November in the Garden
The winter months are quiet in the garden and mostly a time to catch up clear up and weed. I find after being shut indoors in bad winter weather it is lovely to get outside into the garden on milder days and clear up after the summer. There are lots of studies now being made around links between good mental well being and gardening and I always feel better after time in the garden; I confess that I even find weeding therapeutic.
Clear the Veg plot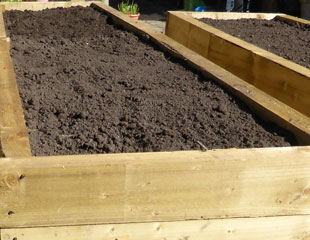 November is a good time, if your plot has finished, to clear the veg plot weeding, removing stones and debris from the year.
After clearing spread the plot with well-rotted manure or organic matter for the winter.
In early spring you can cover the plot with plastic to prevent any weed growth after the hard work of clearing it and this will serve to warm the soil up a little in the spring when you are ready to plant again.
Lawn Care
If you like your lawn it is worth taking the time to rake up the leaves. This task can seem pointless, especially as there are often more leaves to come, but piles of leaves spoil the lawn. They cut out the light and will cause the grass underneath to go brown and unsightly.
If you do rake up the leaves consider saving the leaves to make leaf mould which is a great garden mulch. It is easy to make a pen, put 4 corner stakes into the ground and just use chicken wire and wrap it around the stakes. Rake up and pile the leaves in, they will rot down over the gardening year ready to spread on borders as mulch following winter/spring.You can tell when the leaf mould is ready as is becomes well-rotted, and crumbly. If you have no space for a leaf mould bin, you can store leaves in bin bags but it is essential to put holes in to allow the air and drainage otherwise it will become a slimy mess.
Ripen Tomatoes
Tomatoes have fairly well stopped now and it's time to cut your losses and bring them in to ripen. There are lots of ways suggested to ripen green tomatoes and much comment on which are successful ways to get the tomatoes to turn red. One fool-proof way to ripen tomatoes and it is to cut them on the vine, bring in and place on warm window sill, sunny porch or conservatory in dish or on cardboard and leave to ripen; they will.
I have used this method for years to ripen tomatoes and it does work; say goodbye to green tomato chutney for ever - more information on ripening tomatoes
Plant Autumn Garlic
You can plant Autumn Garlic now and it is a very easy crop to grow indicated by the Green wheelbarrow :

Garlic planted in the Autumn has the benefit of cold months which is said to improve the bulb formation and a longer growing season. If your plot tends to be on the wet side, or particularly cold or exposed, you may find it better to plant Autumn Garlic under glass or in a greenhouse.
Tips and hints about growingAutumn Garlic
Types of Garlic suitable for Autumn planting are 'Lautrec Wight': but note it is not suitable for heavy soils or very cold plots , 'Early Wight' Elephant garlic it produces a small number of very large cloves of mild flavour. It is suitable for Autumn planting as it needs a long and warm growing season and is not suited to cold wet conditions. Garlic Bella Italiano, a hard neck variety suitable for Autumn planting and Garlic Provence Wight. There are a lot of Garlic bulbs now sold as suitable for planting at this time of year but more important is you veg plot too wet or too cold better to plant into containers or leave to the spring.
Cut back Perennials
The summer flowers are now winding down and if you are a tidy sort of gardener you will want to cut them down and make the borders neat. Nothing wrong in that - equally leave the borders as they are and it will give some small protection from frosts and give the wildlife cover. If cutting back perennials use pruning shears to trim down close to the ground but take care with some perennials as by late October early November the new plant will be in emerging at the plant base. One advantage of clearing the borders is to see the weeds lurking below and to clear them out before the winter, especially if you are mulching the borders as you do not want to mulch in the weeds. I am usually shocked to find just how many weeds have found a home in the border once I start to clear away the dead and brown foliage of the summer plants. Autumn is a good time to weed as it always seems to me the weeds give way easier after a few frosts.
Plant Tulips


Autumn is the time for planting Tulips. Daffodils need to go in first in September and October; Tulips later in November. The correct planting depth is very important to ensure the bulb flowers. One of the most common reasons why a bulb fails to flower is that it was planted too shallow and they will not flower after year one. An easy rule of thumb is plant the bulb 3 times it's own depth and if unsure, plant deeper, and not shallow.
More detailed information about growing spring bulbs.
Check out Pinterest for inspiring spring bulb planting ideas
Don't forget the tender plants
Overwintering plants can be a good way to save money and to have a more established plant for next spring. Some plants are not hardy enough to survive the winter outside and need frost protection. For more information about what "hardy " means check out the guide to frost hardy.
Some plants need frost protection to survive and so need to be in a conservatory or unheated porch for the winter, other plants, the more tender, will only survive under glass if the greenhouse is heated. These are frost tender and include Pelargoniums (known as Geraniums) Fuchsias, Cannas and Dahlias. Other plants are more hardy but need some protection, particularly if your plot is exposed and will survive in an unheated greenhouse such as Chrysanthemums, lemons and other citrus, Bays, Olive, Salvias, Agapanthus and French Lavenders.
If you are overwintering plants such as Pelargonium and fuchsias in the green house, open the doors and vents on mild days to try and reduce (Grey mould) Botrytis which often arises in damp conditions. A good tip is to raise the plants up on a simple trestle made from bricks to increase the air flow around the plants. see image . Most important with the cold damp air is to water plants sparingly less is more over the winter.
From now until early winter is a good time to prune roses especially climbing roses. This is a general prune reducing the size of the shrub by about a third to prevent wind rock. Wind rock is caused by the longer stems of the rose being caught by the wind, causing the plant to rock or move around in the wind, which in turn loosens its footing and roots. Over time the entry point of the trunk into the soil widens and allows water and ice in thus damaging the plant and it's roots.