Welcome to the Sunday Gardener
July a great time to enjoy the garden and summer is well and truly here.
The Sunday Gardener's Calendar for July is full of tips and growing advice for this month including how to get strawberry plants for free and ongoing advice on tomato care.
July/August is time for the essential second prune of the wisteria and advice on how to recognise, and deal with rose suckers.
And a whole page of tips on going on holiday what to do about the garden.




Beautiful stunning blue spires of Delphinium are blooming well in July. Delphiniums are surprisingly easy to grow, even from seed, and produce tall spears of flowers in pastel shades and strong blues much loved by the bees.
All beans are flourishing now and there is lots to pick and harvest. Broad beans flower early which means with a good summer you can often get a smaller second crop.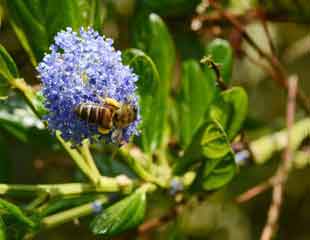 Ceanothus also known as California Lilac makes a lovely cloud of soft blue. It is easy to grow in sheltered areas away from cold winds. There is also an attractive pink deciduous variety

Achillea are a herbaceous perennial with lovely feathery leaves and attractive flower heads made up of many single flowers. Easy to grow in a sunny spot on the dry side.

Gardening tips and help on how to grow all sorts of vegetables and inspiring images of vegetable in some of our best RHS and show gardens on Pinterest.
More than ever gardening is about being greener and helping wildlife. Ideas about wildlife friendly plants and plants for bees and butterflies which are easy to grow and will ensure your garden has a buzz.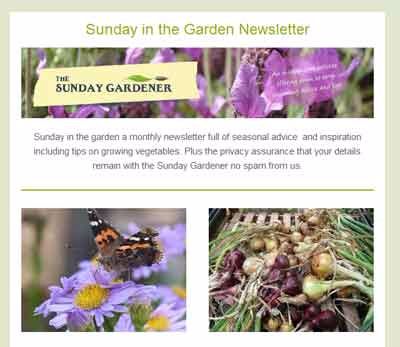 "Sunday in the Garden" is a monthly newsletter with seasonal advice and ideas. Each month there are tips on how to get the best from your garden featuring easy to grow plants to -
Sign Up for the newsletter
July's newsletter continues the feature on Clematis looking at those flowering in July; ideas on easy to grow Perennials, growing Agapanthus and making a lavender path.
Plus advise on growing vegetables in July.