There are so many good reasons to grow your own veg.
Join the sustainable gardening movement and grow your own, fresh organic veg. You will save air miles, plastic, and money, and have the enjoyment of growing your own veg and being out in the fresh air.
But I have got to be honest, growing your own veg is not as easy as the garden centres and on-line retailers suggest. Reading their blurb you could think that from one tomato plant, you will shortly open your own canning factory. They want your gardening £ and it is not a good marketing ploy to say " buy this plant, it may be demanding, need lots of feeding, get various diseases, blight, and sulk because of the lack of warmth, sun, rain and eventually produce a crop".
But that can be the case. Even after growing vegetables for years, they are more tricky and time-consuming than garden plants and a bit capricious . In 2021, nearly all of my late lettuces bolted, and the fail-safe crops of onions were not. Previous years have ranged from a glug of courgettes to a lightweight crop. This year beans were in abundance, and the Kale has flourished.
Every year is different and sometimes it works brilliantly and sometimes it does not, but do not be deterred.
Starting with the easier veg, you will have a good crop of something for sure.
All the bean family are easy to grow and to raise from seed. They germinate easily, which avoids the cost of buying small plants. A packet of seed will remain viable for more than one season. Illustrated is Broad bean with a lovely crimson flower, scarlet and white runner beans, various coloured French beans and garden peas.
They are not entirely disease free, broad beans get rusty and peas can get mildew, but they are fairly robust and give a good crop.
They are not all grown the same way. Broad beans are very hardy. You can even plant them in autumn and they will overwinter, compared with the rest of the bean family, which are all slightly tender.
Read more for detail growing and planting information: Broad Beans, Runner Beans, French Beans and Peas.
Video How to plant Beans
This video looks at the different planting and support requirements for the different types of beans.
Beans are not really suitable for growing in containers except for the dwarf varieties.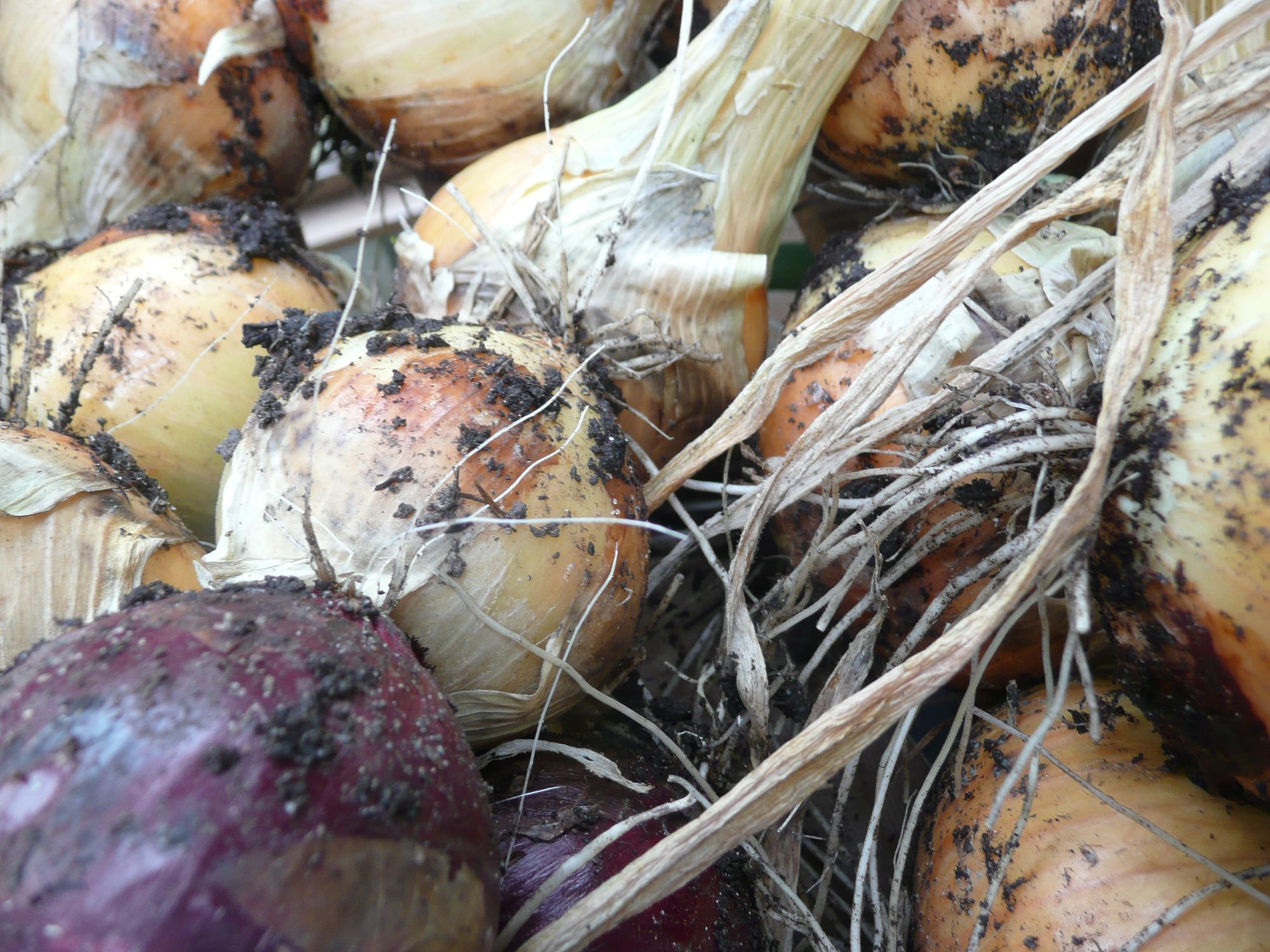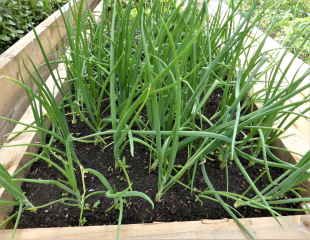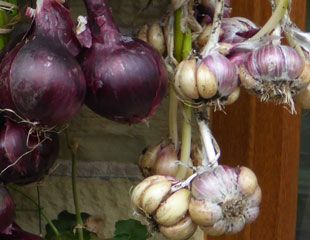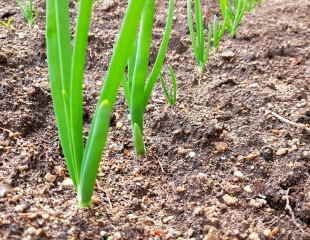 Onions and garlic do not need a lot to keep them happy.
Well drained soil and sun.
You may think that onions are a bit of an ordinary crop to grow, but they are reliable. It is always good to plant something in the veg garden that you can be confident will turn a good harvest at the end of the year. So if you have blight, and bolting, and lack of pollination and other problems, chances are your garlic, onions and spring onions will still do well.
The large fat bulbs of onions sit on the surface, and they store well and look good hanging up.
Garlic and spring onions can be grown in containers, not so onions.