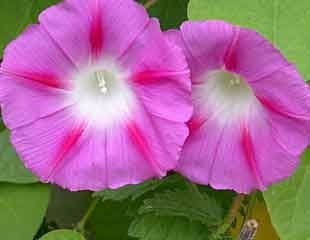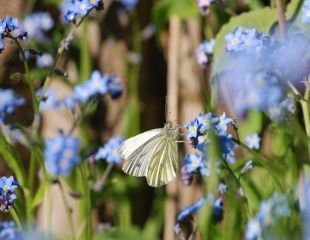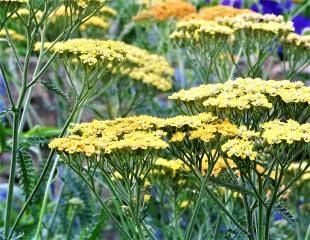 The difference is the life cycle. Annual plants germinate, bloom, set seed and die all in one year. Biennial plants have a life cycle of two years, so they germinate and grow one year, bloom and die the following. Everything which lasts longer than two years is perennial, which in practical terms usually means it grows and flowers for many years.
This is important in terms of value for money. Also when you buy a plant you know what you are getting. Annuals are often grown from seed to add colour in the summer month, and many bedding plants are treated as annuals because they will not survive our winters.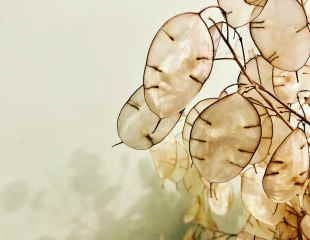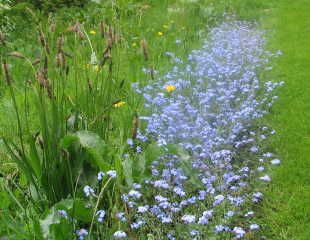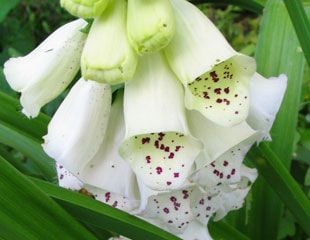 Honesty, Forget me nots, Foxgloves are our most common biennial flowers.
Biennials are seedlings one year, flower and set seed the next year. Although their life cycle is two years, you will find that they appear continuously in your garden. The seedlings of the second year becoming the flowers of the next year and so on.
You can also dig up the seedlings and replant if they have self seeded in the wrong place.
This is important because when selecting plants for your garden, and paying for them, you need to know what you are getting. The price tag may seem reasonable, but if it is an annual, here today, gone tomorrow, it may not seem so reasonable. The same applies to frost hardy, because buying a plant which is killed by next year's winter is also expensive. For detailed information about what frost hardy means and a glossary of gardening terms to help you understand plant labels and descriptions and a beginner's guide to gardening.
If all else fails, email the Sunday Gardener for help.