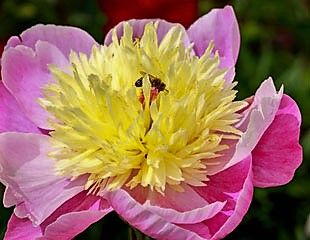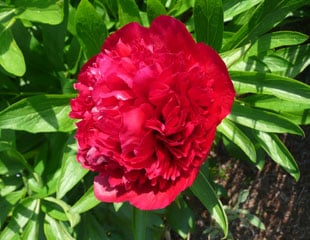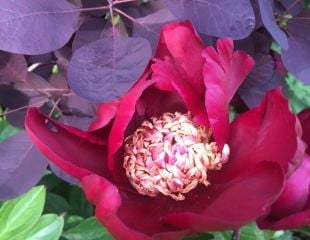 Peonies are a clump forming herbaceous perennial grown for their fabulous showy flowers. The most commonly grown Peonies flower in early summer and have large saucer like flowers, some with multiple ruffled petals and a central boss contrasting in white or yellow. some varieties of Peonies are scented, and have multiple flower blooms. In many ways, Peony are an ideal border plant.
It is said that Peonies dislike to be moved, which I think is a garden myth.
The best way to move a Peony is early in the season before the plant has developed too much leaf, and quickly, with plenty of the existing soil attached to the roots to cause as little disturbance as possible. Dig up the plant and keeping it as intact as possible and transfer straight away, re plant at the correct evel and water well. You can also move in Autumn.
The key to moving a Peony successfully is as little root disturbance as possible.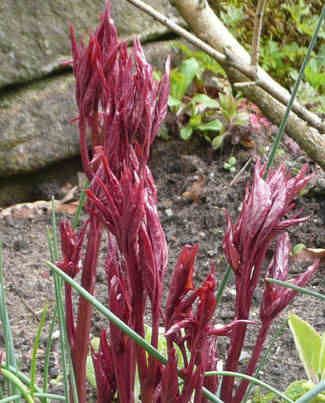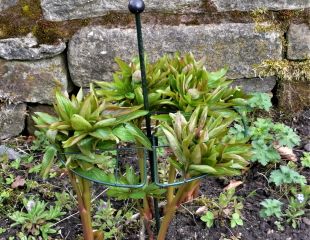 When selecting a Peony choosing one which has the RHS garden merit award is always a good guide. With the RHS award and illustrated above (centre) is the lovely showy red flower of a Peony officinalis 'Rubra Plena' . Also with the RHS award is 'Bowl of Beauty' which has lovely delicate pink petals with a dense centre of creamy white, illustrated left; P. 'Duchesse de Nemours' which has large fragrant white flowers; P. 'Sarah Bernhardt' lovely double rose like pink flowers which scented and illustrated above right ; and P. 'White wings' also scented, and as you can imagine white a single flower with yellow boss.
Crocus have over 15, excellent showy varieties of Peony for sale, including many mentioned here. Click here to link to Crocus Peony selection.
Peony flowers come in four shapes: a single flower head which has a large central boss; semi double, which is similar to a single but with more petals; double which has more petals, often ruffled, filling the centre and with no discernible boss; and the anemone form which has single or semi-double flowers with the centre filled with petaloids, such as in the 'Bowl of Beauty' which makes it very attractive.

Peonies are medium difficulty to grow, mainly because they do need to be staked to support the flower heads. They also need to be planted in the right place to start with as moving a Peony can be tricky.
Last updated 25.5.2023