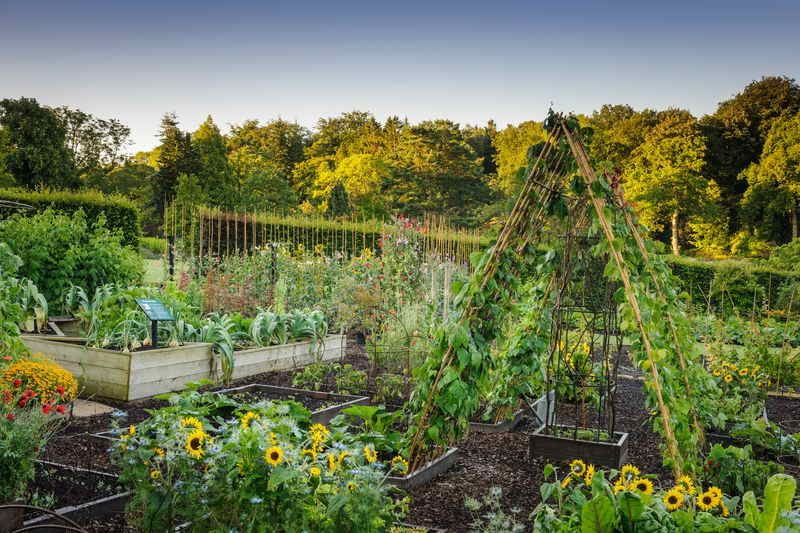 Allotment and vegetable plots are now very popular and growing your own veg has become fashionable and it's fun. The magazines and TV make it look so easy, easy peasy, but with the difficult summers of recent years we gardeners need all the help we can get.
Below are some general growing vegetable tips and links to pages dedicated to growing vegetables full of helpful tips and advice to help you get the best crop.
7. Salad crops need slug protection. Check out detailed gardening tips on how to beat the slugs. Slugs love lettuce more than you do. The best protection, if you have the time, is to water in nematodes just as the soil is warming up, but there are many other ways. Follow the link for slug beating ideas, but be ready to tackle slugs or they will have your lettuce.
8. To avoid vegetable gluts, it is best to sow or plant in succession. The usual gardening tip is sow every fortnight. Plants seeded at the same time, or planted at the same time, will produce fruit at the same time, which can create a glut. To avoid this plant /sow a quantity of the veg and then a fortnight later repeat and continue doing through summer until the end date for planting, often around end of July. Even with care, some vegetables, notably runner beans and always seem to come in a glut- step-by-step guide on how to freeze runner beans and some recipe ideas for a glut of tomatoes or beans.
9. If space is limited, use tubs and containers for veg, bearing in mind that containers will need more attention, particularly the need for watering. For gardening tips on growing vegetables in containers, follow this link. Tubs are a contained environment and as such they dry out more easily, which may present a problem over holiday periods.Gardening tips about looking after the garden whilst on holiday.
10. Accept the weather, as you can't control it. Torrential wet summers are a perfect condition for blight and dry summers cause plants to bolt and it never rains when you want it to.