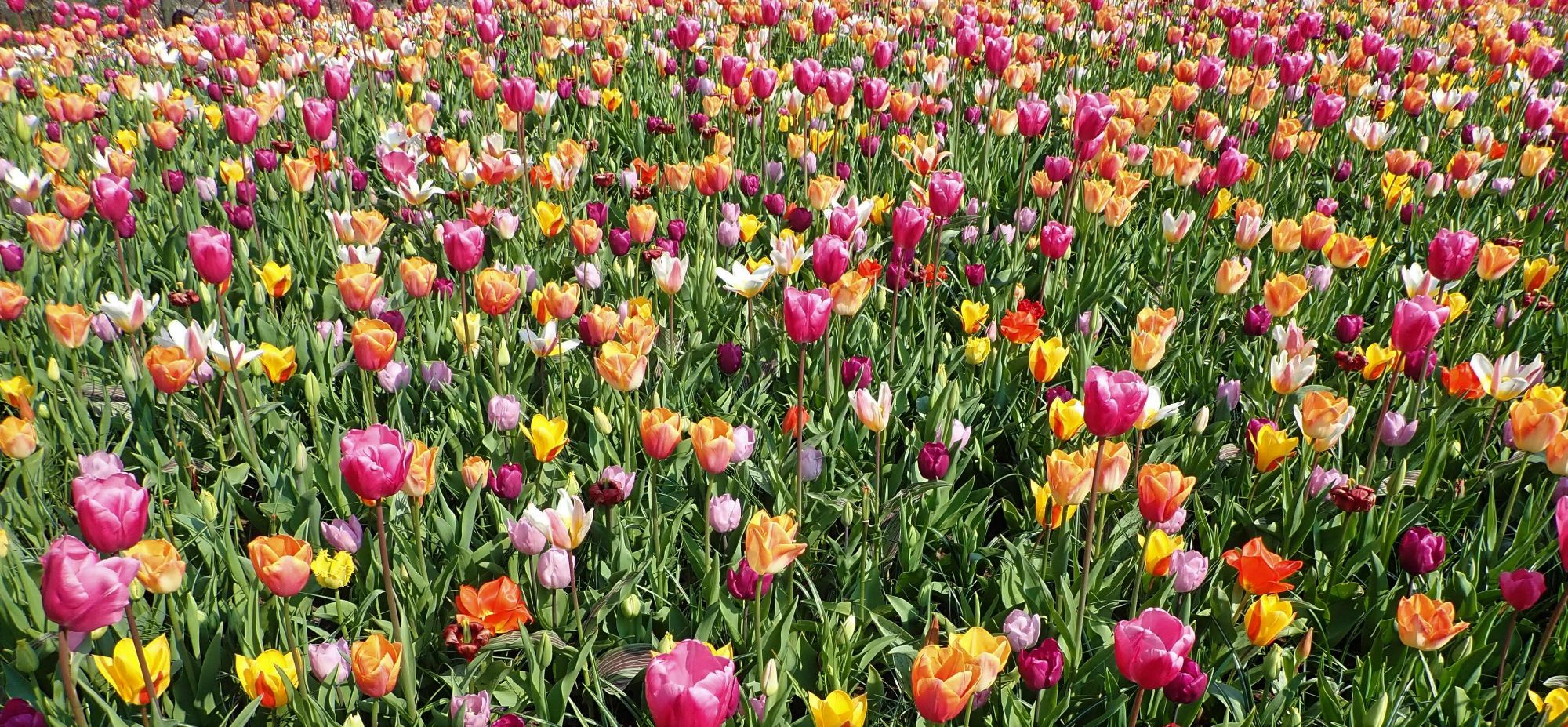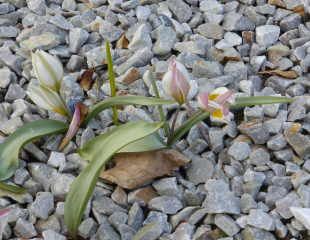 The earliest types of tulips, and those growing in the wild today are in simple form illustrated right. From these species of Tulip all the different shapes, sizes, and colours were bred to create the array of Tulips we enjoy today.
There are several species of wild tulip found in Central Asia and Caucasus region, also Afganistan, Jordon and Kurdistan. Illustrated is Tulipa Polychroma which is found wild in Afganistan and Jordon. It is a small Tulip with unimpressive flowers and along with Tulipa schrenckii which inhabit the Eurasian steppe, these simple tulips were bred to form the complex flowers we grow today. Contrary to popular belief Tulips did not originate in Holland. One of the earliest references to Tulips is in Persian poetry writings in the thirteenth century, after which there are many references and drawings as Tulips become more popular, especially during the latter part of the Ottoman Empire. The origins of Tulips go back a long way although they do not appear in Europe gardens, drawings or writings, until 1559. The history of the Tulip is fascinating and there is an erudite book called The Tulip by Anna Pavord which is a very detailed history of Tulips. It is a large book running to over 400 pages and takes the reader through the history of the Tulips from humble beginnings to the many species we see today.
Today, there are many types of Tulips offered for sale in garden centres and on line. This page has images and brief descriptions of different tulips to show how wide a range of tulips are on offer and to help you select the best for your garden.
If you find Tulips interesting, I would highly recommend, if visiting Amsterdam during the spring a visit to Keukenhof. Images of Keukenhof gardens can be found on my Pinterest page. Keukenhof gardens are within a short bus ride from Amsterdam are very interesting to visit.