Spiraea is a deciduous shrub, hardy H6, which is -15-20, and suitable to grow in most locations, although for the showiest flowers, Spiraea is best grown in full sun. Spiraea is easy to grow, self sufficient, and has no particular growing or pruning requirements unless the shrub is getting too large, or tangled, when you can opt for a light prune after flowering. It is genuinely a low maintenance, easy to grow shrub, which needs little attention once established.
Many Spiraea are beautiful late spring /early summer flowering shrubs, although there are also summer flowering varieties, see below.
Routine pruning is unnecessary but if required, take out the old shoots from the base and trim back the younger stems to required size. It is best to prune after flowering, which for the spring flowering varieties such as Spiraea nipponica 'Snowmound' (illustrated,) will be in late spring/early summer. S. nipponica 'Snowmound' is one of the most spectacular Spiraea lovely arching stems carry dozens of white flowers in the spring. This variety will mature to around 2m.
All Spiraea are deciduous, and look very different in the winter compared to summer, as shown in the image below. It looks dead in the winter, so if you come across it in the garden, don't be tempted to dig it up. Come the spring it will reward you.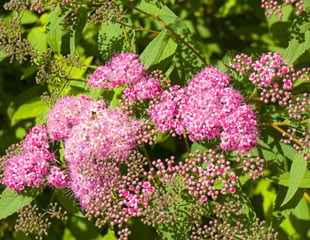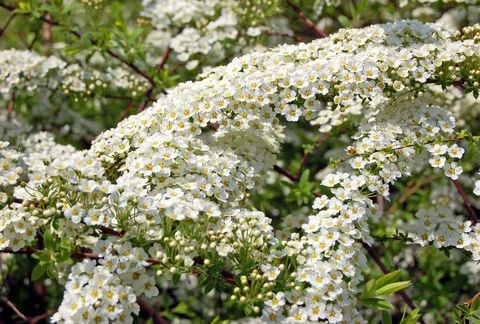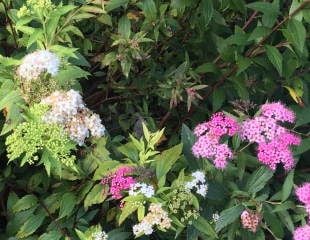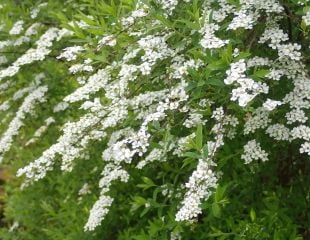 Spiraea is easy to grow, have little or no maintenance, and return reliably each year.