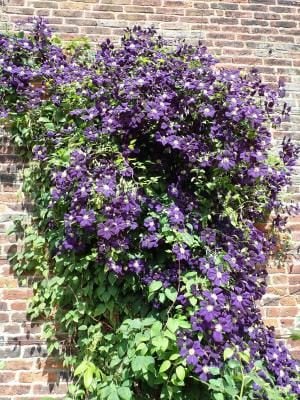 If you grow Clematis, at some point you will encounter Clematis Wilt.
What happens when Clematis Wilt strikes is fairly dramatic, and almost overnight the plant will go brown, and parts or all of it will collapse.
The plant will look as if it is very dry, all brown and droopy, but in fact it is the dreaded wilt. The general view is that Clematis wilt is caused by a fungus ( Calophoma clematidina [syn Phoma clematidina, Ascochyta clematidina]). It is also true to say that scientists are not 100% sure that this is the cause, as Clematis wilt also seems to occur where there is no evidence of fungus. In these cases it is usually environmental causes which include how the Clematis has been planted, and it's growing environment, see below.
Whatever causes Clematis Wilt what to do about it?