Welcome to the Sunday Gardener
For gardeners, September is the start of Autumn with so much to enjoy in the great Autumn colours. What sort of Autumn colour will we have this year after our unusual weather?
The Sunday Gardeners September Calendar has jobs and tips to keep your garden and veg plot at it's best.
Sign up to this month's newsletter for ideas on planting spring bulbs, September Clematis and plants for late Summer and early Autumn colour.




Asters will be in flower throughout September and provide lovely late colour in the border and are a source of nectar for bees and butterflies.
September's newsletter has more ideas on Autumn flowering plants.
Lettuce will continue growing well into the Autumn especially if covered by a cloche on colder days and nights. Rocket is equally tough and can be grown under glass outside or in a greenhouse.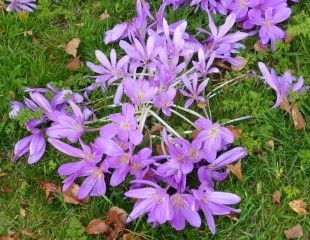 Colchicum autumnale, commonly known as autumn crocus, is not in fact a crocus but is a reliable autumn flowering bulb which looks good in a woodland setting and naturalised in grass.

This is also the time to think about planting spring bulbs, lot of ideas and inspiration.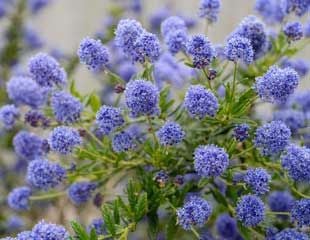 We think of Ceanothus as a spring flowering evergreen shrub, but there are a couple of exceptions. This is C. 'Autumnal Blue' which as the name suggests flowers in the Autumn and there is also Ceanothus × pallidus 'Perle Rose' which is a deciduous pink flowering variety.