Welcome to the Sunday Gardener
July is peak summer and this year in particular, with so much sunshine, the garden is in full bloom.
With no respite to the dry weather, and a hose pipe ban around the corner, efficient watering is really important to make the most of the limited water available. Sign up to this month's newsletter for advice on beating the drought, summer planting combinations and all about a sensory garden.




Stachys byzantina 'Silver Carpet', common name lamb's ears. The leaves are so soft and downy making them lovely to stroke. Strachys also has spikes of mauve flowers, which although muted, they are of great attraction to the wool carder bee which loves its nectar and downy leaves. Ideal for a sensory garden.
Strawberries are a vigorous crop which can be grown in a dedicated bed but are also an ideal container crop. Tips about growing strawberries and how to get new plants for free, plus information on the latest RHS trials to identify the best varieties to grow.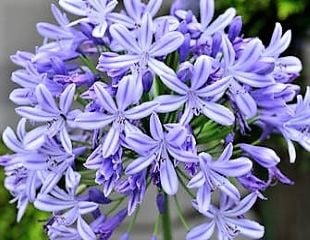 Agapanthus are tall stylish plants with large flower heads. This summer with lots of sun should be a good year for Agapanthus.
It can be tricky to get Agapanthus to flower, and there are some tips on the web site.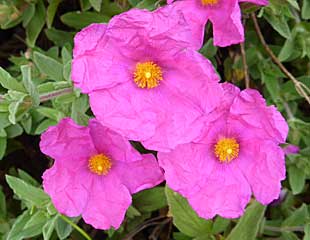 Cistus common name Rock Rose, a sun loving shrub with delicate papery flowers. Cistus shrubs tend to be short lived and do need to be planted in a sunny sheltered spot. Illustrated is a lovely mauve variety C. creticus which grows wild in Crete. Cistus will tolerate very dry conditions.