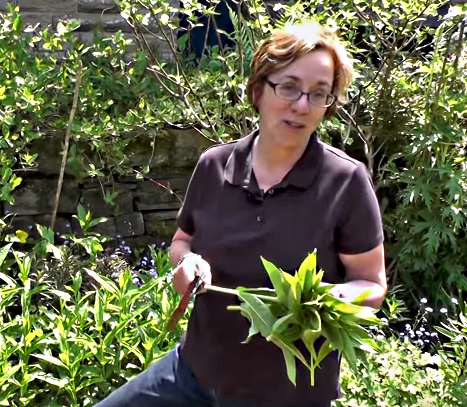 Carol Bartlett - The Sunday Gardener
Carol loves gardening which she seeks to share with others. For 20 or more years much of Carol's free time has been spentcreating gardens and gardening, reading and researching plants and taking photographs of plants.
Carol lives in the North England and in her own garden grows many of the popular garden shrubs and flowering plants featured as images on this web site. In addition, she has created a garden with diversity including wildflowers, natural areas, herbaceous borders, a wildlife pond, trees and wetland plants, along with a vegetable plot.
Carol created the Sunday Gardener website to share a love of gardening no matter what size your garden or vegetable plot, balcony, terrace or large plot. The idea of the web site is to inspire and encourage others to enjoy the garden and reap the benefits of being outside with nature. The pleasure of chosing, planting and then growing and enjoying your own flowers and vegetables. Gardening enables you to get lost in thefascination of plants and to observe our native wildlife. Experience the highs and lows, the joys and frustrations of growing all types of plants. No two growing years are ever the same, the garden and seasons are always changing, creating more challenges.
Carol's philosophy is that gardening is a great combination of the therapeutic and practical. It is a cliche, but still true for many, that the garden is a haven, a place in which to escape the day to day pressures.
Carol offers practical down to earth advise for gardeners - E mail gardening questions to Carol and check out plant and shrub identification service which is all free!
Subscribe to Sunday in the garden newsletter with seasonal ideas and tips.
Follow Carol on twitter, Facebook and You tube for gardening information, with no adverts.
Check out Pinterest for inspiring images. And be assured, the Sunday Gardener does not share your information with third parties.