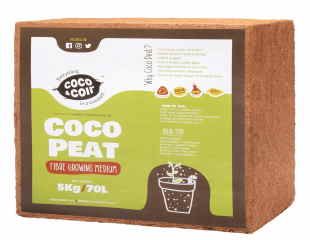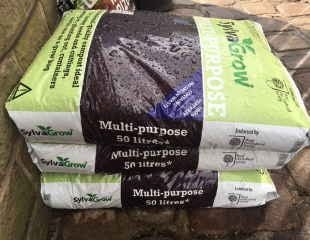 What is Peat Free Compost?
Peat which has been a basis for commercial compost for decades, is in fact a valuable resource. It is a spongy material formed by decomposition of organic matter in wetlands. It is both scarce and invaluable to the ecological balance. It forms naturally in wetlands and has been farmed for decades for various purposes, including horticulture.
These natural wetlands and bogs store carbon making them beneficial to the environment and further are a natural habitat to countless birds and diverse wildlife. When peat is removed the valuable habitat is destroyed, and carbon is released into the environment.
We are belatedly realising this is not a good way forward and there is an increasing push to end compost in Peat.
"In 2011, the government set voluntary targets to end sales of peat-based compost for domestic use by 2020. This has been an abject failure," said the letter to Eustice signed by the TV gardeners Alan Titchmarsh, Kate Bradbury and James Wong, the conservationist Isabella Tree and dozens of others, as quoted by The Guardian in an informative article early in 2021.
Whilst leading names in the gardening world continue to press the government we can all do our bit by using peat free compost.
So what is in Peat free compost?
Peat free compost is made of a number of things usually wood fibre, composted bark, coir and, to a lesser extent, composted garden waste and some less common materials such as from composted bracken and sheep's wool. Illustrated above are two commonly found types on the left Coco peat made from Coir which is compacted, finely ground coconut husk, which most closely resembles soil or sphagnum peat moss. Sylva grow, which according to their literature is made from a unique blend of fine bark, woodfibre (by-products of sustainably managed British forests) and coir (from a single, known source). It contains balanced nutrients sufficient for the first 4 - 6 weeks of growth.
It all sounds very different to what we are used to so what is best for the amateur and novice gardener?
The Best Types of Peat free Compost
There is a good range on the market to choose from, but several names come up time and time again as being tried and tested.
A good all round Peat free compost suitable for young plants and containers is Melcourt SylvaGrow, which is endorsed by RHS, soil association and came top of the pick in the "Which " trials of peat free compost rated as 88% £7.99 for 50L
It is also one I use. I tend to use it for everything as I don't buy different types of compost for different garden activities (unless it's ericaceous.) I use it for small plants, sowing seeds and cuttings, as well as plants and containers, but with added perlite or grit. If I have time, I will sieve it to make a finer mix for cuttings.
Other peat free composts rated in the "Which" recent survey (published August 2021) are:
The Greener Gardening Company Happy Compost All Purpose, £6.99 for 50 litres 70%, and Thompson & Morgan Incredipeatfree, £14.99 for 70 litres 70%. The cheapest rated peat free was Homebase Peat Free Multi-Purpose Compost, £4.95 for 50 litres 60% .
I've referred to Which as they seemed to do a very thorough trial, testing multiple bags of compost with a science based approach. I felt their approach was independent, whereas some reviewers seem to mention all the leading brands without differentiating between them. And here, just to be clear, I have no no affiliate links.
When buying compost of any type, avoid bags which have been outside in adverse weather as heavy rain drains through the bags. If the bags look faded, they have probably been with the retailer too long. At home you can store compost indefinitely, but it's best used in the first few months as over time it and the nutrients will degrade. Old and spent compost makes an ideal mulch.