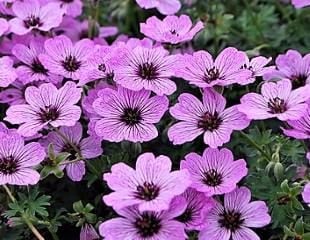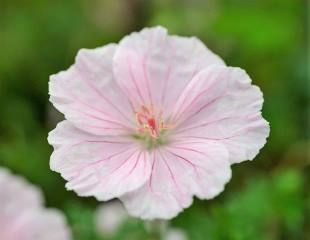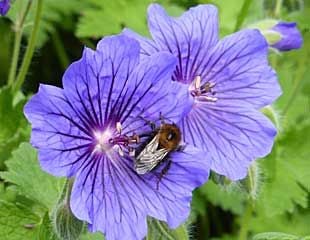 Pelargoniums and Geraniums are two different plants, and commonly Pelargoniums are mistakenly called Geraniums. Illustrated above are Geraniums and below Pelargoniums. In fact, they are two difference plants. This means they grow differently.
A major difference is that Geraniums are hardy perennials, which means they withstand our winters and return each year. Pelargoniums are tender plants which will die if left out in the garden all winter. Below are images of Pelargoniums which we associate with summer bedding.
Because Pelargoniums are not frost hardy means it is important not to mix them up, as Pelargoniums will die if left outside in one of our winters.
Geraniums are left in the ground all winter. Some are herbaceous, which means they die back to bare earth and re grow each spring. Pelargoniums are either composted at the end of the year, or overwintered in a frost free place.
Geraniums are a great addition to a sunny border and easy to grow. Advice, growing tips and images of the various types of Geraniums.
Although not hardy, Pelargoniums can be overwintered and planted out the following year. This way, the same plants can be kept for many years. Growing tips and how to overwinter Pelargoniums.